Looking For Animal Theme Ideas?
We are making one of the Most beautiful Animal theme ideas Calendar for Animal or jungle theme birthday party.
Returngiftwala is now Customizing Multiple Cute Products for its customers
We have launched this Brand New Calendar of 2023 for our beloved customers who like things to be personalized.
We can customize these calendars as per your theme/design with name or message of your choice.
These colorful Animal theme calendar have been designed with the Jungle or Animal theme , From January to December Each and every Page differs from other, Calendar contains The complete dates and all the major Indian Festivals.
Buy it for your kid or for the guest you have invited in your kids birthday party/
It will enhance the beauty of the desk, each and every page is printed with carnival  theme and vibrant colors
Flip it over for next month, these are fold-able and easy to install.
Made of Superfine quality Thick Card paper and imprinted with shiny Print.
---
Price is for Single Calendar from January to December
Whatsapp here for customization – 09619887358 and if the quantity is good you will get an additional discount as well.
We have multiple options in Animal theme– Check out here—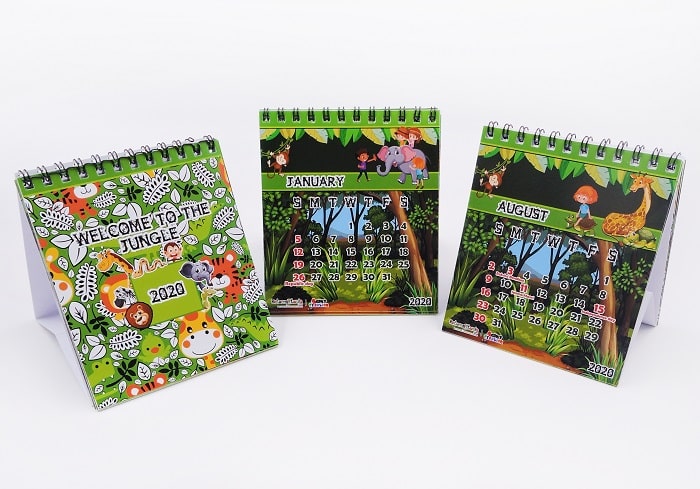 ---